High Hopes for Hope High
***
Join Us at Our Fifth Annual Awards Dinner
Tuesday May 15, 2018
5 pm Meet and Greet
6 PM Dinner and Presentations
2017 Scholars
Congratulate Our 2018 Hope High Dollars for Scholars
Online registration is closed. (Contact nancy.hawksley@gmail.com)
The Rhode Island Shriners' Imperial Room
One Rhodes Place
Cranston, R.I.
*If you and/or your business are interested in becoming a dinner sponsor
Please contact Christina Ricci,  HHDfS Fundraising Chair, 617-833-1611
***
Friends of Hope -  Thank you for supporting Hope High Dollars for Scholars.  You've made our 2017- 2018 Annual Appeal an amazing success!
We exceeded our Annual Appeal goal of $55,000! Because of the
generosity of more than 230 alumni and friends, HHDfS raised $58,500
and will be able to award 12 scholarships to deserving 2018 Hope
seniors. Most of these scholarships will provide four years of
financial support to help ensure college completion.
Our Hope High Class Representatives were instrumental in our appeal's
success. Their outreach added new donors to our fundraising effort.
Special thanks to Margie Torgan '58, Phil Weinstein '61, Barbara
Feldstein '61, Jerry Chorney '62, Harlan Sherwin '65, Jean Musiker
'66, Nancy Hawksley '66, Bill Fishbein '66, Steve Rappoport '67, Lou
Tiner '67, Rob Sherwin '70, and Judith Hay '70.
If you are interested in being a class rep, contact Christina Ricci,
617-833-1611 or cpricci1@gmail.com.
***
On behalf of the HHDfS Board of Directors and our 2018 scholarship
recipients, thanks to all of you for helping to build an educated
community of Hope Scholars.
---
 Hope High Dollars for Scholars ®
Greater Providence Business Leaders Scholarship Program (GPBLS)
This is a great opportunity for area businesses to support college scholarships for Hope seniors who need your help. We make it easy to participate with three options: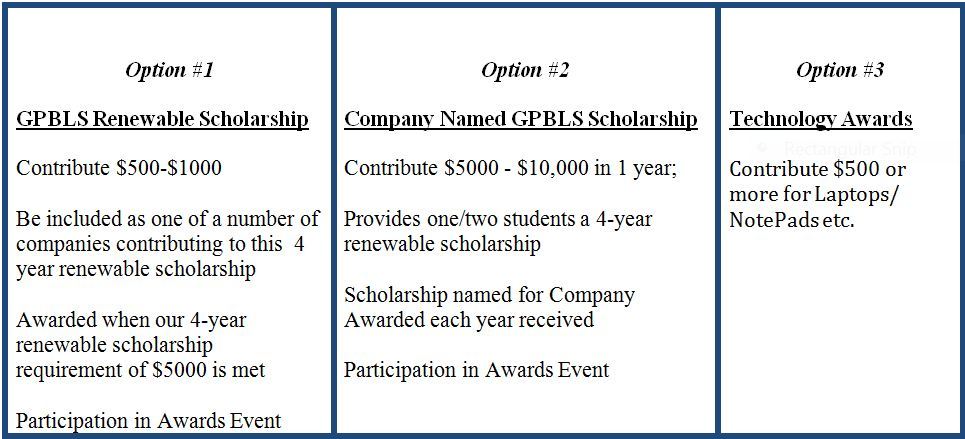 ********************
SIGN UP FOR OUR HHDfS NEWSLETTER
---
Support Hope High Dollars for Scholars when you shop at Amazon. 

Amazon donates a small % of every purchase you make.
Click here to get started!
***
__________________________________________________________________________________________________________