Due to Covid-19 restrictions, the HHDfS May 12, 2020 Awards Celebration was canceled but we announce our 2020 scholarships and celebrate each scholar and their college  below !
WE ARE EXCITED TO ANNOUNCE OUR 2020 SCHOLARS!
James J. & Mary F. Lopes Scholarship
"My mom and dad were 1st generation Americans of Cape Verdean
descent.Education, Integrity, Independence, Love were the cornerstones
of  their existence. Our home was always open for one and all, at all times
of day or evening.  Hospitality supreme! Best wishes, MD!"Don Lopes
MD REZA
University of Rhode Island
***
Class of 1969 Scholarship
"Hope '69 grads returned to Providence last June to celebrate our 50th
reunion. Every classmate contributed to the HHDfS Campaign. We are
PROUD graduates of Hope and THANKFUL for our lifetime of friendships.
 We are honored to Support, Recognize, and Celebrate this year's     
Class of 1969 Award recipient. Congratulations Wendy! "                 
    Art Corvese, George Mello, Harriet Nasberg Wasser
Wendy Ortiz Alonzo
Rhode Island College
***
Donald Salmanson Memorial Scholarship
"My entire family attended Hope High School. We each have special
feelings about the way Hope affected our lives. Our uncle, Donald
Salmanson, made lifelong friends and felt a special connection to
Hope. He overcame a significant hearing loss to go on to college and
made many contributions to the Providence community. He would be
delighted to help Hope seniors to take that next step - college.      
Congratulations, Quinn-Michael "   Roz Hill
Quinn-Michael Ferguson
Rhode Island College 
***
Patricia Houlihan Memorial Scholarship
"The Patricia Houlihan Memorial Scholarship honors the life and career
of Patricia Houlihan, Hope '57. Pat was the first in her family to
attend college and was a devoted Providence teacher and guidance
counselor for 30 years. Some other accomplishments included serving
as President of the Rhode Island Federation of Teachers and Health
Professionals, Vice President of the Providence Teachers Union, and
Secretary of the Providence Central Labor Council. She was also a
charter member of the Coalition of Labor Union Women. Her passion for
children, teaching, and labor have made HHDfS a wonderful way to
remember her. Our best to you, Jannilette!"   Frank and Sean Houlihan
Janillette Otiz
Rhode Island College
***
Markoff Sisters Scholarship
"The Markoff Sisters Scholarship supports  a graduating Hope High
senior who dreams of continuing their education. The Markoffs were
three sisters who attended Hope High School and graduated in the
1930's-1940's. Many of their children also attended Hope High in the
1960's-1970's. With fond memories and gratitude, our alumni family
members wanted to offer the opportunity of college to others. With
all of  Kevin Castaneda's academic, athletic, and musical
accomplishments in high school and his future potential in higher
education, he sounds like a terrific fit for our scholarship. In my
own mother's words, "Be grateful for all your blessings, and use them
to enrich another person's life." So, in the spirit of my mother and
all the Markoff Family Members, we congratulate Kevin and wish him
great success! "  Susan Geffner Hynes
Kevin Castaneda
University of Rhode Island
***
Richard D. Greenberg Memorial Scholarship
"Richard and I met at Hope High and have great memories of those
years. Education has always been avery important to our families and
to our children. For several years, I donated to the Class of '62
Scholarship. When Richard passed in 2017, a scholarship in his name
was a way to keep his memory alive and to support a deserving Hope
senior with the goal of a college educatoin. Wishing all the
scholarship winners a happy, healthy, and successful year ahead.
Wishing you success, Paola! "    Marilyn Greenberg
Paola Varela
Bay Path University
***
Anthony E. Provenzo Memorial Scholarship
"My wife and I are happy to contribute to Hope High Dollars for
Scholars. It is an opportunity to honor my late cousin Anthony. We
wish Lucy Salado success in her studies and in her future endeavors."
                                                                                      Stephen Provenzo
Lucy Salado
Rhode Island College
***
Opportunity Scholarship
"The Opportunity Scholarship was created to provide a chance for a
Hope senior to attend college without having to graduate with an
          undue amount of debt. We believe that higher education provides
added skills, training, and discipline and opens paths for a
      rewarding career. We hope Kalani will enjoy her college experience."                 
                                                                             Lucy and Peter Ascoli
Kalani Zarzuela
University of Rhode Island
***
 Tommy Feldman Memorial Scholarship
"Tommy Feldman was our best friend. We grew up together, we went
through our adolescence together, we held each other's secrets. At
the end of his freshman year in college, Tommy was killed in a tragic
accident.  We never truly healed from the devastating loss. Honoring
Tommy's memory with this scholarship gives Hope graduates a better
chance and helps us heal. We are so appreciative for the support and
generosity of our Hope '66 classmates and many others - thank you
all!  Congratulations, Jose. Good Luck at URI! "                              
                               Bill Fishbein, Michael Leach & Frank Stetson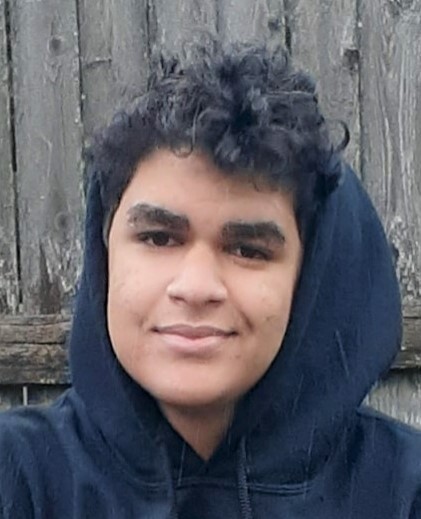 Jose Quintanilla
University of Rhode Island
***
Class of '68 Scholarship
"A heartfelt thank you to our classmates who generously donated to the
Class of '68 Scholarship. We all share such fond memories.  We wish
Lisbet much success in her future endeavors."                                 
                                     Kathy Romano Mezzanotte & Carol Santangini
Lisbet Gomez Alejo
University of Rhode Island